There are plethora of wonderful
online money making
ideas out there to try, but you should also know which ones to avoid. You know, everyone wants your hard earned money, and they will say and do anything to get it. You can call them scammers. Chances are you have bought an E-Book online that didn't really help you much.
You are not alone. I was scammed a lot myself when first starting off in internet marketing. I bought a lot of those E-Books that promised me I would make a huge sum of money over a short period of time. The sad truth is that a lot of people fall for these tricks simply because they need money. And it sounds good when someone says, " Buy my E-Book for $29.99 and learn how to make $200 per hour".
Now I am not saying that every single E-Book ever created is a waste, just most of them. So please avoid getting scammed by these people. I would hate for you to be spending your money on things that are not going to help you much in internet marketing.
There are so many other
traps
. Guaranteed #1 ranking in google for a particular keyword, guaranteed signups and guaranteed traffic are a few. Also try to stay away from
paid surveys
, even though I know a few people who have made some decent money, I still wouldn't recommend you doing paid surveys. Why? because this entire niche is full of scammers. Again not every single site is a scam, but the odds are not on your side. I discussed
paid surveys
in one of my previous posts.
So, I just wanted to give you a quick heads up of what kind of things you need to stay away from. You can still try these money making ideas just make sure that you also understand the risk involved.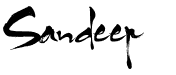 If you like this post, then please subscribe to my
RSS Feed
. You can also
Subscribe by Email
to get new posts directly to your inbox.