With all the attention – both negative and positive – that
online paid surveys
are getting these days, I am sure some of you have preconceived ideas about paid surveys already. However, as with most other things, it is better if you do some background research (as you are probably doing now because you are reading this post) before you pass any judgment.
Online paid surveys have got a lot of flak and some of them are not unjustified. There are several reasons for this, the main one would be the scammers out there who just want your personal details so that they can spam you. Yet there are legitimate online paid survey sites and market research companies out there who are definitely not scammers but nevertheless do not provide the expectations of their panelists.
If you are like me, your main goal in taking online paid surveys is to earn cash. This is the main issue even with legit online paid survey sites actually. Though many of them are not out to scam you, they do not actually pay cash for their surveys. Instead, you get trinkets and other token rewards. Otherwise, you are just entered for a cash drawing. Those drawings involve considerable amounts of money but of course, what are the chances of you actually winning them on a regular basis?
Our best bet then is to pinpoint the sites that actually do pay cash for each survey taken. These sites will not probably pay much – several dollars at best. It may not seem much but many little things add up to bigger things. So you can sign up with as many sites as possible and make sure that these sites do pay cash (no matter how small) for each and every survey completed. As you will probably get a limited amount of surveys per company(which is legit) anyway, you just make sure that you can make up for it with quantity. Several dollars per week per site actually adds up to a fair amount in a month's time.
You might be wondering where these survey companies get the money from, in order to pay their users.
They actually do get a lot in return for paying you to answer their surveys. Big brand names pays this survey companies to help them in researching, assessing, and testing the applicability of new products or experimenting with new advertising methods for their existing products. These collection of facts from which conclusions may be drawn from the consumer responses is having incalculable monetary, intellectual, or financial worth to them.
The data can be used to find the right market for their product and estimate interest in their products. They can also test advertising before they spend a huge amount of money on a national advertising campaign.
Not only do the companies get a huge amount of sum from the information gathered from consumer responses, but they can even use the amount in the aggregate to form very detailed ideas of what a certain market segment wants or needs. Consumer testing done through paid surveys are one of the most important methods of research and testing that big companies use to research, develop and market their products. It's a win-win for them, for the consumer and for the people taking and answering the surveys.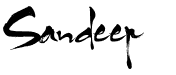 If you like this post, then please subscribe to my
RSS Feed
. You can also
Subscribe by Email
to get new posts directly to your inbox.