I must have read a lot of stories about accidental clicking and banishment from AdSense, and what I remember the most was this: "Every time you accidentally click on your AdSense ads, report it to AdSense or you'll get banned!"
According to
AdSense official blog
, reporting accidental clicks is totally unnecessary:
"Because we closely monitor all account activity using engineering systems and thorough human analysis, chances are we've already detected your clicks on your ads and discounted them. While these clicks still show in your reports, we filter out their associated earnings so that advertisers aren't charged."
A lot of people got banned from AdSense, but I'm sure non of them were banned for a few accidental clicks. One of my friends clicked on his ads a few months ago and haven't notified AdSense about it. But his account is still opened.
Anyway, I don't encourage you click on your google ads :)
Has your account been banned for accidental clicks?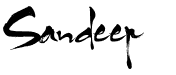 If you like this post, then please subscribe to my
RSS Feed
. You can also
Subscribe by Email
to get new posts directly to your inbox.