As a blogger you love to write articles. But have you ever thought of submitting your articles to leading article directories? If you haven't, do it immediately.
Article directories have become very popular and so is article marketing. It is a great way of establishing your brand on the internet. And yes, submitting to article directories helps in many ways.
Following are the benefits of submitting your articles to article directories.
It helps you market yourself and your products. It is a great way to brand yourself, your webiste and your business by including a brief biography of yourself in the resource box provided by these directories.
It is a kind of free advertising. You write an article related to your blog content and submit it to the right category. If people who are looking for articles in that category, they are more likely to visit your article. So, submitting articles to article directories is a source of free advertising.
If your Articles are placed on the publishers home page this will give you and your website/blog some of the extra exposure that is hard to get online today.
You can build credibility and can eventually become an expert in your niche by submitting articles.
It helps you to get links to your website/blog. Getting quality backlinks is one of the key elements for every blog to get ranked higher. In each article you write, you provide a few links(not too many) to your blog or blog posts. Some of the directories don't allow you to put links to your webiste in the content page. In that case you can use your resource box. It is a cost effective way to get quality backlinks.
It helps you get traffic to your website/blog. If someone reads your articles and likes them, they will be much more interested in your blog too. If you submit good and quality articles, you will surely get a lot of good traffic to your website/blog.
It helps you increase your pagerank. As mentioned earlier, submitting articles helps you get backlinks to your website/blog from article directories with high pagerank. If you get more backlinks from those directories, your page rank will eventually increase.
If your articles have a great value and many readers like them, they are more likely to use your articles on their websites/blogs. As these article directories require those people to give credit to the original author, you will get more and more readers, and reputation.
You can even be hired by some people to write for their webistes, if they like your articles and your style of writing.
And finally it is free to submit articles to these directories.
As you can see there are so many benefits of submitting your articles to different article directories.
Have Fun!
Are you already an expert in writing and submitting articles to article directories? Share your experience in the comments.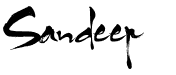 If you like this post, then please subscribe to my
RSS Feed
. You can also
Subscribe by Email
to get new posts directly to your inbox.