There has been a lot of discussion on the usage of 'nofollow' within your website/blog.
Google's Matt Cutts recently posted a
video
on the topic of PageRank sculpting using the nofollow attribute and/or using the nofollow attribute on internal links. Matt says it doen't hurt to have your site's login page in search results. What's the point in having your login page in the search results? Does it provide any information to the users? I don't agree with him on this one.
In short, Matt says do not use it for internal links - never, as your pagerank will be effected.
Matt's stand is completely different from Google's webmaster site that recommends the use of nofollow in some scenarios:
Search engine robots can't sign in or register as a member on your forum, so there's no reason to invite Googlebot to follow "register here" or "sign in" links. Using nofollow on these links enables Googlebot to crawl other pages you'd prefer to see in Google's index.
What's your stand on this topic? Do you use nofollow on your site's internal links?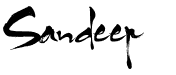 If you like this post, then please subscribe to my
RSS Feed
. You can also
Subscribe by Email
to get new posts directly to your inbox.