The series of Paypal issues in India continues. Paypal has always been the first choice for online transaction for all online earners and vendors in India. It is easy to use and provides the maximum facilities for Indian users. This is the second time Paypal has disappointed its users in India in the last 6 months. Few months back Paypal stopped personal payments in Indians and this time Paypal has stopped Electronic Withdrawal or Direct Deposits in India.
However, the will refund $5 against cheque withdrawal until further notice. But, I think, it won't take long before they start charging that $5 for cheques.
The official mail from Paypal says:
"In accordance with regulatory instructions, we would like to notify you about a change in our withdrawal functionality in India starting on August 1, 2010. At present you can request for either an electronic or cheque withdrawal of funds from your PayPal account if you are an India user.
From July 29, 2010 onwards, you will only be able to request for a cheque withdrawal of funds from your PayPal account.
While we are working hard to restore the electronic withdrawal service, in the meantime, we are bringing this matter to your attention so that you can plan your future withdrawal activities accordingly.
To request for a cheque withdrawal:
Log into your PayPal account, click on 'Withdraw'.
Click on the 'Request a cheque from PayPal' link.
Enter the withdrawal amount and select your mailing address, then click 'Continue'.
Click 'Submit' to confirm your request.
In order to help you with this change and until further notice, we will refund the $5 USD cheque withdrawal fee to you for cheque withdrawals made on July 29, 2010 onwards.
For any questions, please log into your PayPal account and click 'Contact Us' at the bottom of the page.
We apologise for any inconvenience caused from this change in our withdrawal functionality. We will provide ongoing updates to you here. We thank you for your attention and patience as we work tirelessly to resolve this situation as quickly as possible."
I feel that India's electronic fund tranfer is in a mess as indians are reached first for outsourcing, and most of the freelancers work from India. Now the only option for Indian is to either withdraw funds from paypal through Cheque or select some Paypal Alternative. Withdrawing through cheque is time taking and a bit expensive.
Any ideas how this issue can be solved?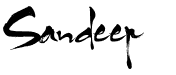 If you like this post, then please subscribe to my
RSS Feed
. You can also
Subscribe by Email
to get new posts directly to your inbox.