Online surveys:
Many people are attracted by these paid online surveys in recent times as they can make money working from home at the place and time of their comfort. As you know, product development, shipping and its marketing etc cost companies some money. They want to know what people think about their products or services. These companies contact some online paid survey sites for conducting some surveys so that the companies can get feedback from the users to improve and customize their products and services.
these survey sites pay the users some money for their opinion.
How to start?
1. Find a suitable online survey program and register with that program.
2. Make your profile which consists of basic information about your interests.
3. If these sites find you eligible, they send you surveys.
4. Some surveys are small and some surveys are long. You will be paid based on the survey type.
5. You need not pay any amount to join them. If they ask you to pay some amount to join, please try to avoid them.
6. Make your opinion count and get paid.
Read and rate articles:
Do you like reading books or articles and wish there is way you can earn by reading? There are some programs which offer you a few bucks for reading and rating the articles.
All you have to do is:
1. Sign up with a good program that offers money for reading and rating articles.
2. Select the type of articles you want to read and review.
3. You will be displayed some articles for reading and reviewing when they are available.
4. Read them and rate them. That's it. You will be credited for doing so.
Paid to write product reviews, paid to read books and write review etc come under this category. Find the one that best suits you and get started.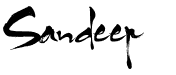 If you like this post, then please subscribe to my
RSS Feed
. You can also
Subscribe by Email
to get new posts directly to your inbox.