I talked about starting a blog in my
previous post
. After you successfully set up your blog and posting regulary, you can now start thinking about making money through your blog.
I'll introduce you in this post how you can make money with Google Adsense.
Google Adsense:
Google Adsense is one of the most popular forms of advertising on websites/blogs. Google AdSense is a fast and easy way for website/blog publishers to earn some money by displaying targeted google ads on their websites/blogs. Google AdSense automatically matches the best possible advertisements with your blog content which makes the ads relevant to your content. You'll be credited when your site/blog users click on the ads on your pages. In order for Google Adsense to work better for your blog, you need to have rich content and good traffic.
How to start?
2. Please read Google adsense program policies before applying for an adsense account.
3. Fill the application form given.
4. Google takes some time to evaluate and follow-up with you through an email.
5. If you are accepted, login to your account and generate adsense code for your website/blog.
6. You can select the code from many different layouts.
7. Paste the code into your website at the appropriate places.
8. You will be given a unique adsense publisher id. Keep it safe as Google may ask your id at some point of time later in the future.
Payments are generally monthly by either check or electronic funds transfer. You'll be paid when your earnings reach $100.
Important Note: Do not click on your own ads. if you do so your adsense account will be disabled and all your earnings will be gone.
Keep in mind that these programs may or may not work for everyone. Don't expect to get rich quick with blogging. You need to put a lot of work in the initial stages of your blogging as it makes it easy for you later. Lot of people quit blogging after doing it for sometime thinking that they are not making any income. It takes some time to earn good money. So, don't give up.
I'll let you know other methods as we go on...
Happy blogging :)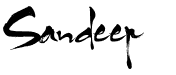 If you like this post, then please subscribe to my
RSS Feed
. You can also
Subscribe by Email
to get new posts directly to your inbox.