Squidoo
is one of the great ways to
promote your website or blog
or business. I generated a few Squidoo lenses a few months back. Those lenses got some good rank after a few days. But, I've not updated them since then and I can see now how bad it is. From my experience I have put together a few
Squidoo
tips so that you can create a good Squidoo lens.
You are given the option of selecting a title and a unique web address for your squidoo lens, when creating it. Add relevant keywords in the title and the url.
You are also given the option of selecting tags that describe your lens. Make sure to add as many relevant tags as you can.
A strong introduction takes your lens a long way. So, make sure that your introduction module is strong.
As we always know, content is the king for any article. So populate your lens with quality content.
Use sections or subsections(Text Modules) extensively.
One or two good and relevant images add more value to your lens. They give your lens a nice appearance.
There are different modules which can earn you some

money from Squidoo

. Choose products that are relevant to the content of your lens. Add your own descriptions to the products chosen for those modules. It's not a good idea to choose random products. The best way to use these modules is to place them in between your content modules. For ex: Your lens should be like Intro Module, Content Module1(Section/Sub-section), Revenue Module, RSS Module, Content Module2, Revenue Module, Other modules etc.
You can use your website or blog's RSS feed in RSS feed module.
Use links to your blog or website or product where necessary. Don't use too many links. A good keyword rich link can have a good effect on your blog's google ranking.
An important point that should not be neglected is to update your lens once in a while to increase its rank.
You can promote your lens the you

promote your blog or website

.
Got any tips to share with us? Add them in the comments.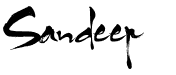 If you like this post, then please subscribe to my
RSS Feed
. You can also
Subscribe by Email
to get new posts directly to your inbox.