For a person like you who intends to
make money online
or start and run an online home-based business, it is vital to have at least one Online Payment Processor account. As a matter of fact, it is like an online bank account or your Internet wallet. Even if you don´t have your own business yet, and you normally work with some other
online money making
programs such as PPC, PTC, Affiliate Networks, it is necessary to have an online payment processor account in order to get paid on the Internet.
How to Choose a Good Online Payment Processor?
First of all, I need to point out some important features of a good Internet Payment Processor. It is recommended to take these features into account, before you choose an online payment processor:
It should be absolutely free to register.
Registration should be simple and fast. It should not take a long time or a complicated process.
The system must be popular. That is to say, it should be accepted by many programs on the Internet.
It should be possible to transfer money between your Internet Payment Processor and your physical bank account.
It must be a reliable and secure Payment Processor. Be careful with lots of SCAMS out there trying to deceive you!
Top Online Secure Payment Processors:
While there are several Internet Payment systems or services out there, but the point is that you don´t need to register with all of them. Here I have listed some of the most popular Online Secure Payment Processors. If you have not signed up yet, go and open an account right now!
PayPal: It is literally the fastest, most affordable and convenient online payment service for any kind of business with more than 100 million accounts in 190 countries and regions. You can add funds from your bank account to your PayPal account, and withdraw funds from your PayPal account to your bank account, simply and quickly. There are thousands of programs on the Internet which work with this Secure Online Payment Processor and send or request money through this great Internet Payment Account with their e-mail addresses. As an online business owner, you will definitely need to join this Payment Processor. It is FREE.

It is an Online Payment Solution which enables any business or consumer to send and receive Internet payments with their e-mail addresses, securely, quickly and cost-effectively. Also, you are able to add or withdraw your funds through different methods such as Electronic Funds Transfer, Mail, E-Currencies, etc. It is FREE to join.

Moneybookers: It enables any business or consumer with an e-mail address to securely and cost-effectively send and receive payments online. You can send money via e-mail from your credit/debit card or bank account, make online purchases and/or collect money via e-mail addresses. You are welcome to join this Global Internet Payment Solution from every nation of the earth, absolutely FREE. Besides, you are able to upload or withdraw funds through different methods such as Bank Transfer or Credit Cards.
As I said before, the above-mentioned systems are among the Top Online Secure Payment Processors out there. I don´t think it is necessary to join all of the existing Online Payment Processors. It depends on the programs you register with in order to receive money. Once you join these payment processors, you will be able to build your Internet Business and
start making money online
.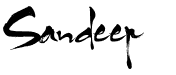 If you like this post, then please subscribe to my
RSS Feed
. You can also
Subscribe by Email
to get new posts directly to your inbox.