CloudCrowd

has announced the launch of EditZen referral program recently.
The

EditZen

Referral Program is a great way to earn extra money by simply referring people to EditZen's

editing and proofreading

service.
You can potentially earn thousands of dollars a year. Your earnings are only limited by the number of people you refer. You'll receive 20% of all sales made by your referrals through November 7, 2010 and 10% of all sales made after November 7, 2010. Your commissions are paid daily through PayPal transfers.
What is EditZen?
EditZen

is a proofreading and editing service which taps the power of

CloudCrowd

's base of credentialed editors to deliver high quality editing and proofreading quickly, and cost-effectively. Users can upload individual documents at EditZen and receive their finished documents back in 24 hours.
EditZen can also handle high-volume editing work on a batch basis or by working with you to allow access to EditZen services seamlessly from your application. Whether you have a single document or thousands of documents, EditZen's scalable solution can handle your job.
Low cost, 24 hour turnaround and 100% money back guarantee are EditZen's plus points.
How it Works
Upload your MS Word document.
EditZen calculates the number of billable pages based on one page equaling 300 words.
You can Pay with a major credit card or Paypal account.
After receiving payment, EditZen edits your entire document and then completes a full quality review.
Within 24 hours of receiving payment, EditZen delivers a final, edited version of your document and notifies you via email.
They use MS Word's Track Changes features so you can easily see where each edit was made.
What EditZen does when you submit your document?
Your entire document will be proofread, edited, and reviewed by a team of qualified, credentialed editors. Your editors will carefully check your document for hundreds of common errors that can trip up even good writers. When your editors find a mistake, they'll make a correction using Microsoft Word's "Track Changes" feature so you can see exactly what was changed.
How to get started with the EditZen referral program?
Sign up for the

CloudCrowd

service on Facebook(if you don't have it already).
Go to 'My Crowds' tab in the CloudCrowd application page.
You can find the

EditZen

Referral Program listed along with the CloudCrowd Worker Referral Program.
Read over the

EditZen Referral Program resource page

for more details.
Click the "Click to activate" link to enable the EditZen program.
Spread the word about EditZen's fast and affordable editing and proofreading service by incorporating your referral link at appropriate places.



PS:

Even a small "

misteak

" can make a bad impression. Don't take chances with your writing.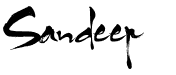 If you like this post, then please subscribe to my
RSS Feed
. You can also
Subscribe by Email
to get new posts directly to your inbox.