What do you do on Facebook? Well, most of us use Facebook to add new friends, connecting with friends, playing games and use interesting application etc.
More than that you can earn some money on Facebook by using a simple application
CloudCrowd
. If you enjoy doing simple tasks, you can easily make money using
CloudCrowd
.
CloudCrowd
is a company that allows you to make money directly on Facebook when you complete some tasks. You can work wherever you want, and whenever you want. You get paid get paid through PayPal the next day! This makes it a great job for anyone who wants to work from home.
Instead of spending your time on playing games, quizzes etc on Facebook, you can put in a few minutes of work and get paid for it.
What are the tasks available?
Typical tasks include image and video tagging, finding information online, and quick writing and editing projects. Work ranges in difficulty, and longer tasks typically pay more. The amount of money you can earn depends on the type of work and the amount of time you spend. With the variety of tasks offered, I'm sure you'll find tasks you enjoy.
How do you get Paid?
There is no minimum payout amount. You get paid the next business day via PayPal when your work is approved before 5:00PM Pacific Time. You need a PayPal account to get paid for the work you do on CloudCrowd. If you don't already have one, sign up for your free account here.
I, personally, like CloudCrowd very much. I've been paid for the simple tasks that I've done till now.
Register today at
CloudCrowd
and start making some money.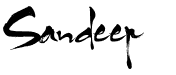 If you like this post, then please subscribe to my
RSS Feed
. You can also
Subscribe by Email
to get new posts directly to your inbox.