rssHugger

is a unique website that aims to bring bloggers and readers together. rssHugger aims to provide blog owners with a unique easy-to-use way to promote their blogs by sending them traffic, building backlinks for search engine optimization, as well as attracting new rss subscribers if the content is interesting to the reader. rssHugger aims to help visitors be able to easily find blogs that write about subjects they are interested in. These subjects include: internet marketing, making money online, charity, sports, gambling, and many more. If the visitors find a blog that they had not previously heard about, they can easily add it to their RSS readers or bookmark it.
There are two ways you can register your blog at rssHugger. Either you can get your blog listed freely or you can get it listed for $20. If you want
your blog listed for free, you need to write a review about this site on your blog with a link. Then your blog will be manually reviewed by the rssHugger team. If you don't want to review

rssHugger

on your blog, then you can pay a one time review fee of $20 and get your blog listed.
I feel that it's not a bad idea to write a review about rssHugger on your blog when you are getting a backlink and traffic to your blog. It's a good website to give a try.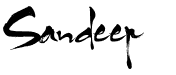 If you like this post, then please subscribe to my
RSS Feed
. You can also
Subscribe by Email
to get new posts directly to your inbox.