Squidoo
is a content website where subscribers create one page "lenses" about any topic they choose. Lenses are pages, kind of like flyers or signposts or overview articles, that gather everything you know about your topic of interest--and snap it all into focus. Making a lens is as easy as posting to blog. One can always edit and change anything on his/her lens.
When I first heard about
Squidoo
, I considered it as jsut a source of information with great articles in different categories. I did not know that Squidoo can really earn you some money. But now it's my dream website. It allows me to publicize my blogs and affiliate links. Most people are not seeing the great income potential at Squidoo even though it's free to sign up and making lenses on Squidoo. Squidoo has an amazing traffic. Squidoo is a great place for traffic generation. I think it's easier to get ranked on the first page of google search results with squidoo lenses than any other websites or blogs. So, if you can make a good lens then you have a great potential to earn good income.
There are many ways one can earn money using
Squidoo
.
Squidoo
offers programs that enables lensmasters to earn revenue through lead generation, affiliate sales, traffic to its partner/affiliate sites etc.
Promote your website to get traffic: Getting traffic to your website means getting some money. Squidoo provides a great opportunity for bloggers or webiste owners to promote their blogs/webistes. Site owners can put as many links of their webistes as they can on squidoo lenses they create. If your lense is of a great quality it can even be shown on Squidoo homepage. You can also get a good link if you are in the top lenses for your category. A lot of webmasters use one or more Squidoo lenses to advertise their websites and get free backlinks and a bigger audience for their business.
Adsense Revenue: Squidoo displays some google advertisements on your lenses. Google Adsense is one of the monetizing methods used on Squidoo. This is the easiest way to make money on Squidoo as it shares some of the Adsense revenue with the lense masters. So, make more and more popular lenses and earn good shares from Squidoo's adsense revenue.
Modules: There are different modules where people are selling things from: Amazon, eBay, CafePress etc which will also generate some money to the lens master. Just try to make those modules relevant to your lens topic. If you are not an affiliate of these websites, you can still use these modules; you may not make much money from these on a single lens, but if you want to avoid signing up to a lot of affiliate programs and still earn money from them, these modules are well worth adding to your lens.
Money From Affiliate Marketing: If you are an affiliate of a particular product/products, you can promote those products by placing some links to the products in your lens.
Promote your own items: You can sell anything you like on Squidoo. If you are running an online store which sells some items, you can promote it here on Squidoo. Squidoo lets you disaply photos of the items you are selling. You just create a lens that is related to the theme of your online store, use the built-in functions of adding eBay and/or CafePress items, choose items that you wish to promote - then publish and share your lens.
How to start?
Following are the basic steps one must follow to start earning money on
Squidoo
.
Register at Squidoo and follow the instructions for creating your lenses.
Choose a topic and start a lens on that topic.
In order to get paid when your Squidoo lens generates some income, you should open a Paypal account if you don't already have one. If you want the money earned by your Squidoo lens to be sent to you, don't forget to set up your account so that 100% of your lens' earnings go to your

Paypal

account; if you want to give the money to charity, you are free to do so as well by selecting the right payment option.
Update your lens regularly. While you can set it and forget it, you'll have a better chance of ranking well in both Squidoo and with the search engines if you add some fresh content to your lens on a regular basis.
You can promote your lens by submitting it to various article submitting sites.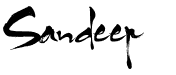 If you like this post, then please subscribe to my
RSS Feed
. You can also
Subscribe by Email
to get new posts directly to your inbox.