Most people spend most of their time on social networking these days. Even I do spend a lot of time on Facebook, Twitter and Orkut. These social networking sites have become so popular that more and more people are getting attracted to them. But how many social networks pay you for your activities on their sites? None of the above mentioned sites pay you. But SWOM does.
SWOM
stands for Super Word of Mouth.
For those of you who don't know what SWOM is, it is a social networking sites for home-businessses that gives you the tools to achieve your financial destiny. These include:
Meet new prospects - thousands of internet marketers meet here.
Create your own group - give exposure of your business or opportunity and meet new customers.
Twitter link - post messages to Twitter directly from Swom - put your marketing on auto-pilot!
Affiliate program - generous 70% payout on commissions in an advanced social networking affiliate program!
How can you make money with Swom?
When you join
Swom
, you are given a personalized referral link. You can use this to refer friends, family and colleagues to Swom and receive commissions if they subsequently upgrade. If you upgrade to SWOM GOLD membership, you can then enjoy many other benefits such as building unlimited GROUPS, getting greater exposure to other SWOM members, earning more community points that accumulate to make money for you.
How much can you earn?
There are 5 main ways of earning commissions:
$15 Instant Referral Bonuses: You will receive $15 for every new personal referral that upgrades to Gold membership, paid in the first month after they upgrade.
Ongoing Residual Referral Bonuses: You continue to receive $5 every month from the second month onwards for each of your Gold referrals - every month - as long as they remain Gold!
'Gold Evangelist' Bonuses: You may connect with new or existing free members and help them upgrade to Gold membership. To qualify you must send each of them at least one personal wall post message (not email) to help them upgrade to Gold. You message must be helpful and you must take care not to spam. Your message may contain your testimonial on Swom, its benefits or just a friendly offer to help them use Swom - it must contain the word 'Gold' and must not contain any other links/URL. For every member that subsequently upgrades within 30 days of your message, you will automatically receive 10 shares in the 'Gold Evangelist' Bonus Pool!
Community Participation Bonuses: You can earn commissions month after month just for participating in what you love - the Swom social network! To earn shares in the Community Participation Bonus Pool, you need community points. Community points are a rough measurement of how much contribution you have made towards the Swom community. To gain community points, make new connections and interact positively with other Swom members.
Gaining visibility for your own opportunities: You can promote your products or affiliate products using the Biz Ops option in your profile.
How can you get paid?
You can request payout via
Alertpay
or by postal check.
With time and dedication, you can build thousands of connections that can earn you a significant income.
Register today at
SWOM
, upgrade to GOLD membership and start earning residual income.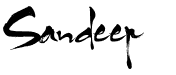 If you like this post, then please subscribe to my
RSS Feed
. You can also
Subscribe by Email
to get new posts directly to your inbox.