I found this cool website called Tenyt which is very intriguing.
So, what is Tenyt?
Tenyt
is a freelance marketplace. Services offered by sellers on tenyt are referred to as twigs. Prices of twigs are fixed at a constant $10. Sellers can create twigs that they are willing to offer for $10 and list them on the marketplace, buyers can browse through the twigs listed by sellers and order twigs of their interest. A feature rich order message board has been designed to aid in communication between the seller and buyer. Any disputes with the seller can be filed at the dispute resolution center and the buyer will be refunded if the seller has not delivered as described.
How to sell on tenyt?
Start selling on tenyt by listing your first twig by telling "what will do for $10?".
Once you list the twig it would be available to the buyers.
Once a buyer orders your twig, you would be requested to accept or reject the order within 24 hours.
Once you accept the order the order is marked as in progress and a message board is opened to aid communication and sharing of files with the buyer.
Once the order is completed the buyer is given 24 hours to review the order and leave a feedback.
You are then requested to leave a feedback about the buyer.
Once you leave the feedback the order is marked as completed.
After a safety period of 14 days from the date of payment by buyer your account is credited with $9.
You can request a withdrawal to your PayPal account once your account balance is $40.
Is there anything else?
Yes, another cool thing is that you can refer new buyers to tenyt and earn 2% of every service the buyer orders for life.
A few example twigs:
I will make a web banner for you for $10
I will turn your lame resume into a masterpiece for $10
I will turn an image to a cartoon look-a-like for $10
I will design a vector style logo for $10
I will design logo for your company for $10
I will be your personal designer for 1 hour for $10
I will advertise your business for 1 month on one of my two viral youtube videos with a link and slogan for $10.
Overall tenyt is a great place for selling and buying small, interesting and creative services and a great place to have fun. Be a part of
tenyt
, start listing your twigs on tenyt today.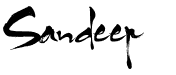 If you like this post, then please subscribe to my
RSS Feed
. You can also
Subscribe by Email
to get new posts directly to your inbox.