Surfjunky is an autosurf program which pays its members to visit other websites through Surfjunky's 'surf bar' . It claims to pay you anywhere from $0.45 to $0.75 per hour of surfing. It also has a 3 level referral program, so you can build up a huge network and
make some serious cash
. You can just hit 'earn money' tab and leave it. It just runs itself and you need not even take a look at it to
make money
. This sounds good, yeah? But there is a catch – Surfjunky is a BIG SCAM!
Surfjunky has a minimum payout of $25 and it's reported that no member saw any cash, ever! How? Just before payout, Surfjunky deletes your account with an accusation that you've used illegal programs to inflate your payout rate, and after that there's nothing you can do about it. All your hard work goes down the drain! As there is not much work you have to do to
make money
with Surfjunky, I gave it a try. I open the tab to earn money and leave it for hours and check it in between. And finally, when I reached the payout amount, I requested a cash out. I haven't been paid till now and when I contacted them twice, there has been no reply. They don't even have any payment proofs.
If you are already a user of Surfjunky, I would recommend you to stop using it.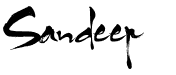 If you like this post, then please subscribe to my
RSS Feed
. You can also
Subscribe by Email
to get new posts directly to your inbox.